OnAir Solutions is excited to represent the following manufacturers in the Audio/Visual Industry. And are proud to provide these quality A/V products. Link directly from their logos or use the menu on the right hand side to find how we can help with your solution.
Since 1993, AJA Video has been a leading manufacturer of high-quality and cost-effective digital video interface, conversion and desktop solutions for professional broadcast and post-production. Based in Grass Valley, CA, the company has always had a vision and passion for leveraging its engineering expertise to set the pace for innovation in digital video technology.

Chroma-Q award-winning entertainment and architectural lighting products have been setting new standards of performance for a huge range of leading lighting designers, specifiers, rental and production companies, venues, shows and events worldwide.

Chroma-Q has a track record of introducing high-performance, energy-efficient LED lighting solutions which – through their multi-purpose design, upgradeability and backwards-compatibility with previous generations of the same fixture – provide customers with the maximum return on their investment.
Leaders in the expert design and manufacture of LED luminaires, ENTTEC are a Melbourne-based company operating on a global scale. Their pioneering lighting control equipment and software is used and trusted around the clock by theatres, broadcast studios, architects and industry professionals throughout the world.

Kramer Electronics and Sierra Video shine in the Broadcast and Post Production markets. Kramer Electronics products deliver the high value and outstanding performance demanded in signal management applications. The Sierra Video line of ultra-high-end routers is also renowned in the broadcast and production communities as a reliable and high-performance choice for even the most discerning professional.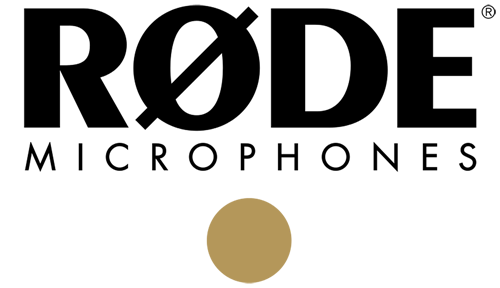 RØDE Microphones is a uniquely Australian owned and operated audio company. Located in downtown Sydney, RØDE manufactures all their quality hardware in-house. RØDE's extensive range of on-camera microphones and accessories are the number one microphones in the category in the world. RØDE is making professional quality audio products available to a new generation of creators.

For over 40 years, Aphex has been designing and manufacturing unique analog audio equipment for the recording studio, broadcast, live and installation industries.

Aphex is known for its high-quality builds and patented analog circuits, most notably the Exciter circuit which has been audio engineer's 'secret weapon' for over four decades, effortlessly transforming lifeless, dull audio into ear candy.
The process of creating live, network-style productions can be very costly and require massive amounts of expensive equipment and a large crew of people. TriCaster changes all of that. In one lightweight, portable system (small enough to fit in a backpack), you have all of the tools, required to broadcast, live stream, project, and record your show.
Wellav Technologies is a leading global provider of professional video delivery solutions. The company is committed to developing and manufacturing  world-class and best-value video processing and monitoring equipment and solutions to help video service providers address real business challenges in video distribution via HFC and IP-based network. Through innovation and cutting-edge technologies, Wellav continues to provide a full range of digital headend equipment, STBs and value-added solutions to meet the growing demands of pay-tv services such as multi-screen, IPTV/OTT and VOD.
AVMATRIX has specialized in processing high definition video signals for years. It's a high-tech enterprise involved in design, developing, manufacturing and marketing of professional video processing systems.

AVMATRIX achieves switching, encoding and de-encoding, and transmission of high definition video signal through FPGA technology. Using advanced design concepts and an abundant history of practical experience.
To see a full list of all our partner companies for the products that we provide, please view our Products and Manufactures page